The Cylindrical Parallax Platformer
A downloadable game for Windows, macOS, and Linux
This is a short but hardcore game I made as my final project for a Unity course I took for my job. It's a platformer with lots of moving platforms and verticality, where you move around a tower collecting every coin you can find.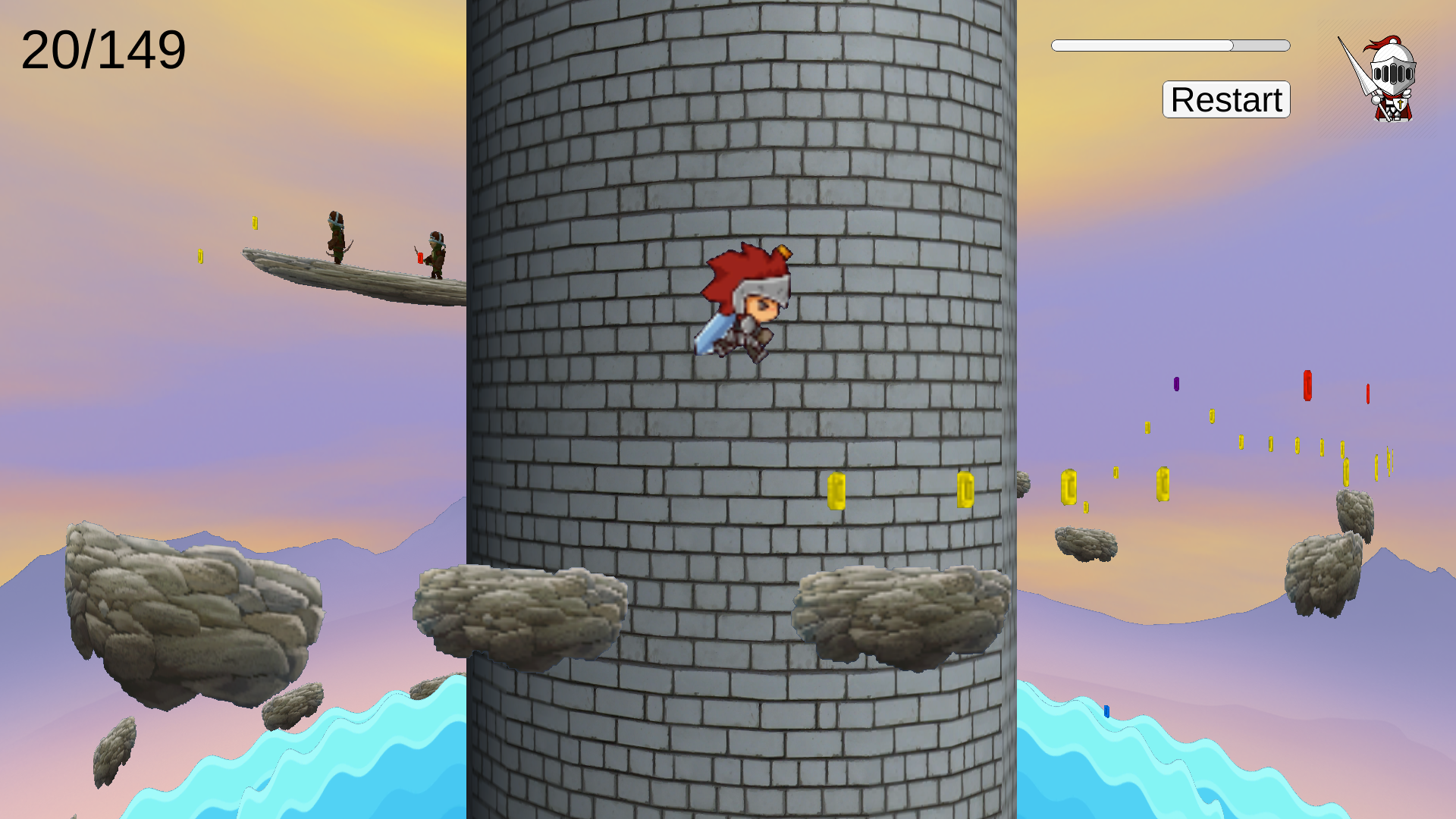 This game features a very unique 3D look that I call Cylindrical Parallax, powered by Render Textures. If you'd like to take a behind the scenes look at it, I've made a blog post about it on my website:
https://renan.games/2019/09/17/the-cylindrical-parallax-platformer-a-k-a-that-ti...
About the game:
This is a hardcore game so get ready to get rekt.
You move with WASD and jump with Space.
Even though you have a sword, there's no attack button. You can only avoid your enemies, just like you do with your problems.
You win the game by collecting every coin, NOT by reaching the end of the level, so be sure to get all of them. Coins have different values based on their color.
A sadistic game design experiment! I finished this project a few days earlier than the due date, so I had an entire day to focus on evil level design, with lots of moving platforms and inconveniently placed enemies. There are NO CHECKPOINTS, so if you get touched by enemies 4 times (or fall into the water), you restart from the beginning. It took quite a few tries for my friends to beat it (the ones who managed).
There's a bug when you touch the side (or even bottom) of a platform that causes you to stick to it until you jump off. It actually turned out to be a fun mechanic so I kept it, lol. You can use it to skip certain parts of the level, but I won't tell you how.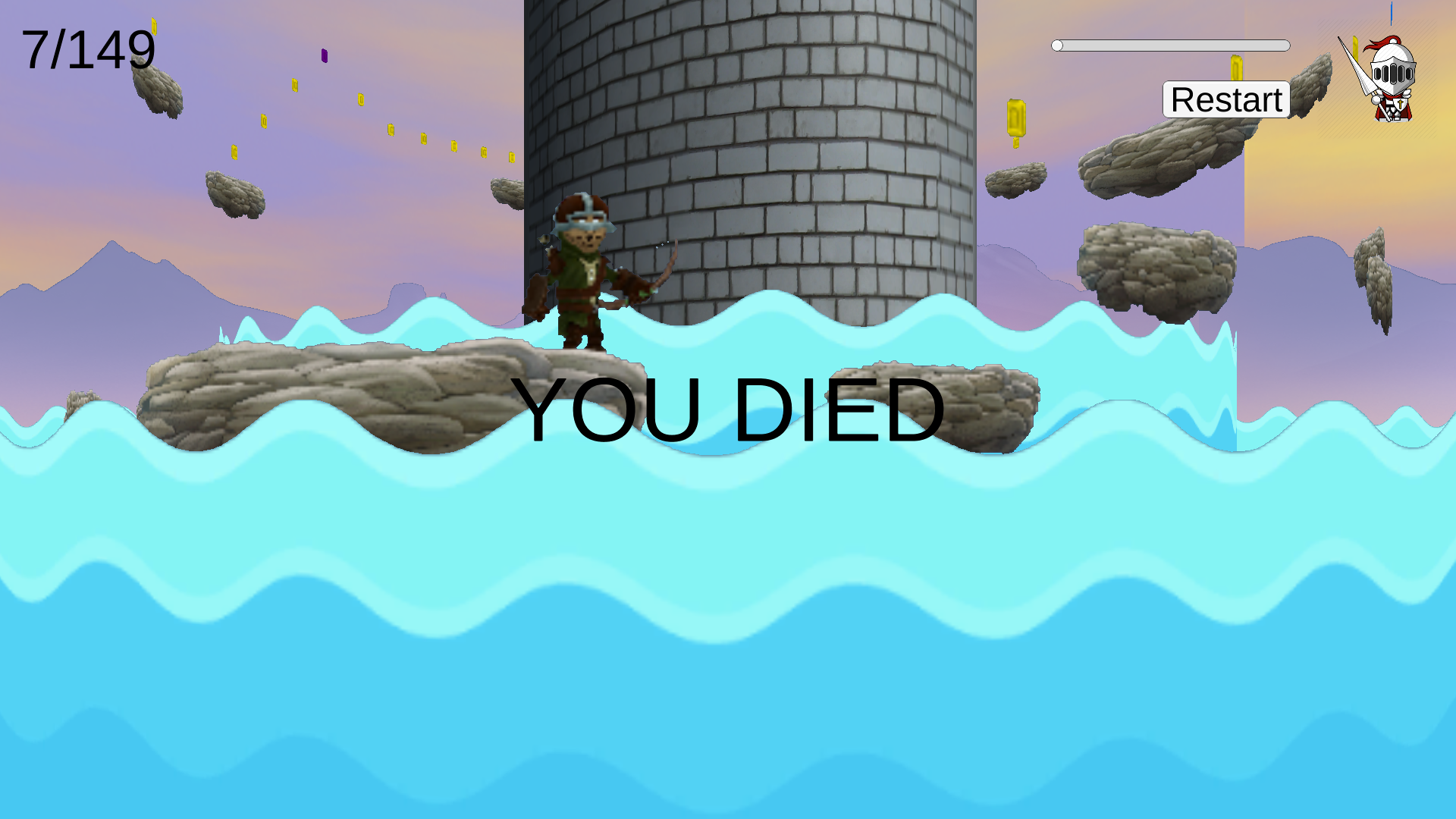 Thanks for playing, and have fun!

Download
Click download now to get access to the following files:
2DProject Linux.zip
35 MB
Comments
Log in with itch.io to leave a comment.
I actually beat this game before it was available online :V
Hey, thank you for playing my game! I'm glad you enjoyed it! I'll definitely get in touch with you so you can test the game on Linux before I upload it.